Services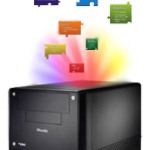 Training
Training programs are available for:
ADempiere – System Administrators and Users
Specialist Business Intelligence Tools – including SpagoBI, Birt and Talend
Reporting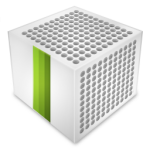 Project Rescue
Implementing a fully featured ERP solution like ADempiere requires both technical expertise as well as financial skills, domain knowledge and general business expertise and experience. When a project needs some help to get back on track or with a specific issue we can help.
Customisation
Project Management
Functional Training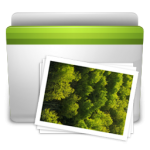 Webstore Development
Drupal ecommerce website
Web Services development for extension of ERP webstore integration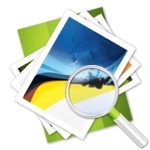 Specialist Services
Accounting assistance for new ADempiere Sites
Application Extensions
Payment Gateway Assistance
EDI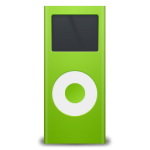 Implementation Services
Requirements Analysis
Guided Implementation
Data Conversion
Customisation
Production, Installation, tuning and Support
We use a proven six step methodology  to ensure projects meet all the requirements of the clients, are delivered on time and within budget.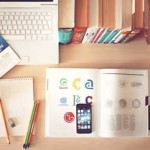 Our Services
Implementing an Open Source ERP solution has the potential to not only reduce cost, but to increase productivity, flexibility and stability. In order to achieve these goals, you need experience and knowledge in the configuration and implementation. This is where Adaxa can help. Our experienced team provides the guidance and services to plan, implement, enhance and manage your integrated ERP & CRM solution.
Our Approach
ERP Systems Australia
Our Approach
Successful implementation of an extended enterprise resource planning system (ERP) is the result of knowledgeable and dedicated people working together. It entails company-wide commitment, openness to change, good planning, and experienced guidance.
The core of the Adaxa approach is our proven six step implementation methodology. This methodology leverages the knowledge and years of  experience of the Adaxa team, the highly customisable open source technology and our customer first focus to deliver successful project implementations worldwide.

MRP System
MEET THE TEAM

















Martin Fuggle (B.Sc. Hons Physics)
President
Martin's career has spanned over forty years in the Information & Communications Technology industry. He has held board and senior management positions with major ICT service providers in the United Kingdom and Australia. He spent seven years as a board member of the Victorian Branch of the Australian Information Industries Association, focusing on the development of ICT policy for small to medium businesses.
Steven Sackett (CPA, B. Comm Accounting and Financial Management)
Chief Financial Officer (CFO)
Steven has held the role of Chief Financial Officer in large engineering, construction and systems integration companies in the UK and Australia. From 1987 he was CFO for Praxa Limited and was responsible for the design and implementation of the financial and project accounting systems that enabled Praxa to grow from an organisation of 90 staff to over 600 staff managing complex IT development and systems integration projects. More recently he was Managing Director of EssNet Australia, a subsidiary of EssNet AB in Sweden, one of the largest suppliers of lottery systems worldwide.

Peter Milsom (BA Economics and Mathematics)
Chief Executive Officer (CEO)
Peter has more than thirty year's industry experience in leading teams to develop and install business solutions in major Australian and New Zealand enterprises. In 1987 Peter started his own software development company to provide custom vertical solutions to companies in Australia, South Africa, New Zealand and the United States. By 2003 Open Source solutions became a compelling case and by 2007 Peter had architected and supervised the development of the Adaxa Suite: a fully integrated, enterprise grade suite of pure open source solutions.

Joel Stangeland
Chief Executive Officer Adaxa USA Operations
Joel brings to Adaxa 18 years in the IT industry. As COO of Idalica, he assembled a team of experienced ERP consultants and developers, and drove the design of the ADempiere ERP system. This contribution grew the company from ground level to peak revenues of $2.4 million. Joel's previous experience includes project management developing a web application with a $9 million annual ROI on process improvement, as well as SAP implementation and upgrades using the ASAP methodology, resulting in a measurable return on a multimillion dollar implementation in less than one year.

Joel Hoffman
Senior Project Manager
Joel Hoffman has over 15 years of experience with large software solutions, with many of those years focused on SAP implementations and data warehousing. Since 2006 he has focused on emerging open-source solutions, primarily ADempiere and Compiere. He has led projects ranging from streamlining manufacturing processes to developing custom web stores with payment and shipping integration. Joel has also integrated EDI partners into many local ADempiere installations, supporting EDI transactions with major vendors such as Amazon, Nordstrom, and Home Shopping Network.

Chuck Boecking (BS Electrical Engineering)
Director of Education and Marketing
Chuck is an engineer with more than twelve years experience managing multi-national enterprise software, personnel and services. In 2003 Chuck was introduced to aDempiere. Regarding this open source ERP package, he has said "It did not take long for me to see the potential for aDempiere to positively impact mid-sized businesses performing assembly and distribution" In addition to serving as the Project Manager for the ERP implementation at Velocity Electronics, Chuck was also the company's Director of Information Technology from 2001 to 2011.

Ross Martin
Engagement Manager
Ross has recently joined Adaxa with over 12 years in light manufacturing and distribution industries. Most recently with Composite One a multimillion dollar International Distribution Company based out of Chicago, IL. Ross bring us extensive experience in logistics, transportation and warehousing.

David Newbury (Bachelor of Computing)
Engagement Manager
With a background in Engineering and Manufacturing, David bring over 7 years experience in developing and implementing ERP systems in manufacturng and retail companies, to the Adaxa team. A long time advocate of open source, David has experience in integrating many OS technologies in to business solutions, including VOIP (Asterisk), CMS (Joomla) and CRM systems. Prior to joining Adaxa David has worked in many roles, including IT management, network engineering (Cisco) and programming.

Paul Bowden (Masters in Philosophy)
Senior Technical Consultant
Paul is an active developer in the ADempiere project, committing many bug fixes as well as several new features to ADempiere, including improvements to Financial Reporting, a Touchscreen Point of Sale (POS) and Drop Shipments. Paul represented Adaxa at the second European ADempiere Conference where he met members of the ADempiere community in person, strengthening Adaxa's ties built through participation in forums and discussions.

Jacken Chan (Bachelors in IT & MBA)
Senior Technical Consultant
Jacken has been in the business of implementing Enterprise Resource Planning (ERP) solutions for the last 15 years. The last few years he has taken project support role in providing business and systems integration services to companies implementing open source ERP (ADempiere), and integration to content management system (Drupal). His functional expertise is in distribution and manufacturing system business processes.

Jobrian Trinidad (BE Mechatronics)
Senior Technical Consultant
Jo has 12 years experience developing, integrating and installing commercial and ERP software following a stint as a lecturer at De La Salle. The last two years effort has been in developing Adaxa and supporting the forums of eXo, ADempiere and SpagoBI, contributing Sourcecode to exo plugins, while simultaneously furthering our installation projects using Adaxa. Jo has made important contributions to the integration and use of the WCM components and development of portlets in eXo as part of the Adaxa integration.

Heng Sin Low (Bachelor of Science in Information Systems)
Senior Software Architect
Heng Sin Low is one of the active members of the ADempiere ERP project at SourceForge. He has been in the software development field since 1997, involved in business application development for both small and big enterprises. Heng Sin's major contributions include the porting of ADempiere to PostgreSQL. He is now the primary maintainer of the ZK web client for ADempiere, and leads a development team helping to implement ADempiere for several clients of various sizes and business domains.

Lee Soo Fang (Bachelor of Science in Computing/Major in Computer Science)
Senior Developer/Software Engineer/Programmer
Soo is a developer with eleven years of experience in the IT field. Prior to Adaxa, she worked as a senior systems development specialist. Soo's duties involve coordinating system programmers and project managers, developing applications using Java within various frameworks, and integration with SAP ECC 6.0. Other experience includes working with ADempiere, PL/SQL, Power Builder, Data Warehouse, Oracle 10g, Oracle 8 and JD Edwards.

Elaine Tan (Bachelor of Information Technology)
Java Developer
Elaine is a Java developer. Previous experience involved software development focusing on mobile computing using Java based development for Great Eastern Life Assurance, American International Assurance (AIA) and Allianz Life Insurance. She has extensive knowledge and experience in Java programming, ADempiere, database design (in Oracle, PostgreSQL and MySQL) and software development (for desktop, web and mobile devices).

Isaiah Salinas
Network Systems Administrator
Isaiah has developed extensive experience working in the IT field for the past fifteen years. His long list of accomplishments includes the setup and administration of DNS, VPN, SQL, firewalls, email, and web servers for various companies, as well as for ADempiere/Compiere ERP applications and Joomla systems. Isaiah provides Linux/Mac/Windows support, and develops system scripts for various administrative tasks.

Angela Long Won Gin (Bachelor of Science in Computing)
Application Consultant
Angela's experience in the IT industry spans more than six years with roles and responsibilities covering project management, consulting, developing, maintaining and quality assurance. She has delivered projects across various industries, both in the government and private sectors, including the implementation of services for the e-Government flagship, and working as the business analyst for Electronics VISA System (eVISA). Angela is also involved in managing and testing ADempiere Open Source ERP, as well as retail and reseller web store projects.

Jingyi Lee (Jimmy) (Bachelor of Computer Science and Technology)
Software Engineer
Jimmy has been involved in the ERP development field for almost four years. He has experience working with both ADempiere and Compiere, and has served as a PHP & Java developer. Jimmy also has experience with another open source ERP technology, Openbravo. Currently, he is studying for his Masters in Software Engineering.
LEARN
The following How To Guides give a step by step guide through some of the features of ADempiere.